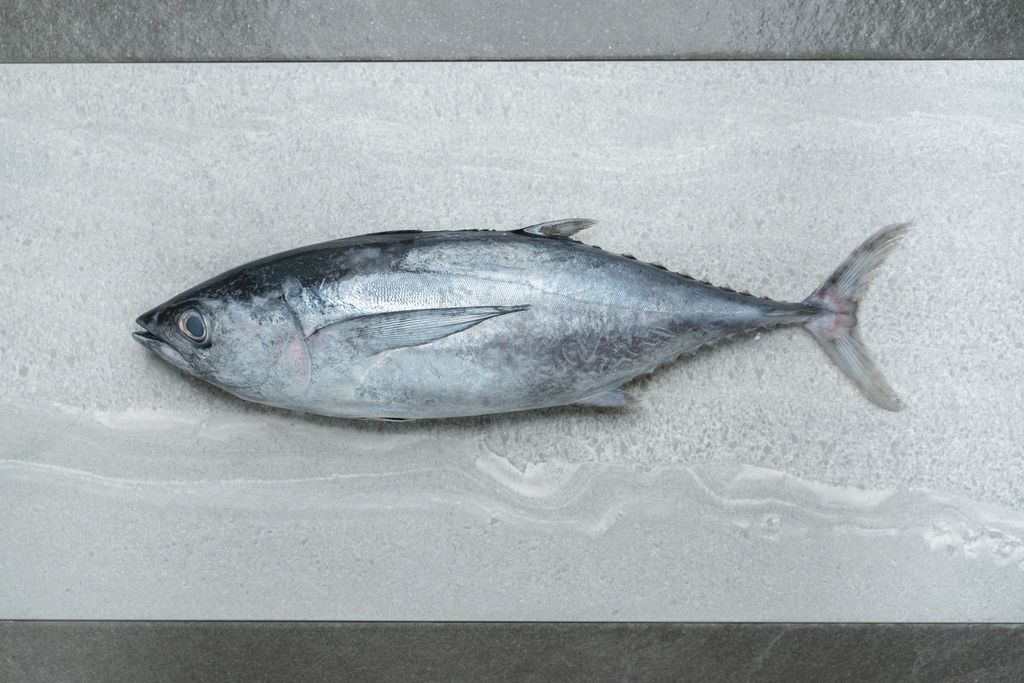 Longtail Tuna (Local Caught) / Ikan Tuna / 黑才
Product Description
Most of us only know tuna in can, but not many of us know that we have smaller tunas in our waters. Time to try some fresh local ones!

The local tuna has a medium firm texture, slightly dark in colour, meat is red and rich in taste.

Locally they are cooked with curry, deep fried, and even grinded into dry fine powder form as condiment "Tuna Powder".

These local caught tuna are so fresh you can use it for 'Sushi' or 'Sashimi' as well.

Try cooking your own tuna steak as well, watch Jamie Oliver's cooking video below!
More Details
Supply Origin: Local caught

Gross Weight: Large 700g-1.0kg per piece with choice of uncut (whole fish) or cut to block option.

Descaled, gutted, cleaned and vacuumed packed (expect overall weight to drop by 10-20% after processing).
Watch JAMIE OLIVER's Tuna Steak