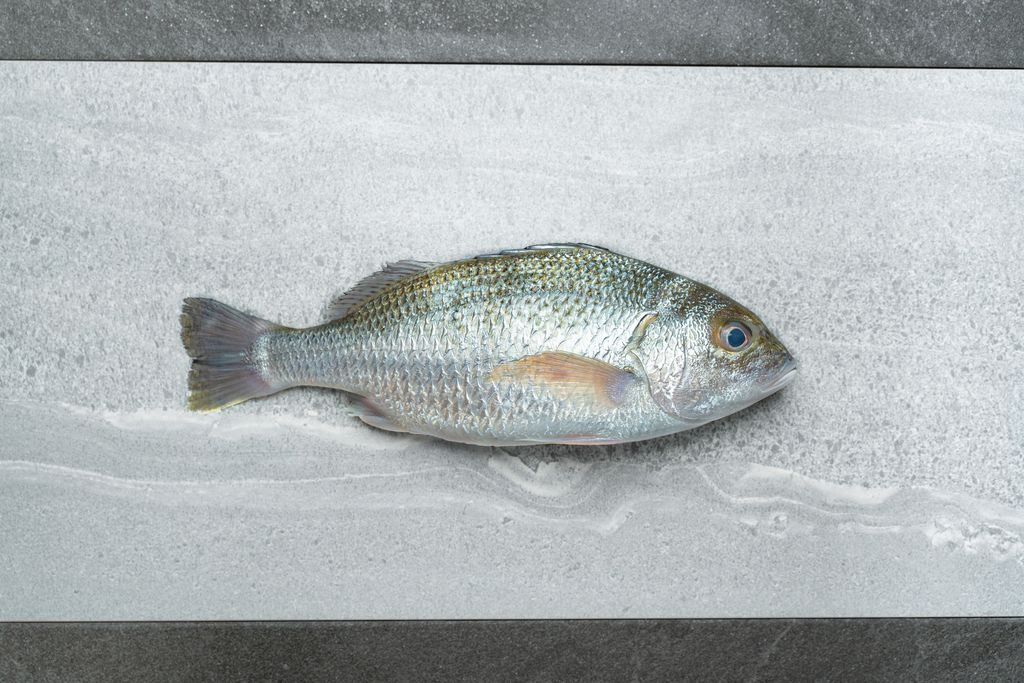 Longhead Grunt Fish (White Snapper) / Ikan Gerut (Jenahak Putih) / 白皂
Product Description
Some call it 'Jenahak Putih' or White Snapper. Grunt fish might not be as popular or well known as the red snapper or golden snapper, but the taste and texture is almost the same. Good choice if you are thinking of "Sweet & Sour Fish" or "Fish & Chips"
More Details
Supply Origin: Sekinchan.

Gross Weight : M Size : 400g - 690g each ; L Size: 700g - 1.0kg each.

Descaled, gutted and cleaned before delivery (expect overall weight to drop by 10-20% after processing).

We have both uncut and slice cuttings options available, choose whichever that suits your preference.
Recipes
Check out this awesome White Snapper recipe in our website or see the video below

!