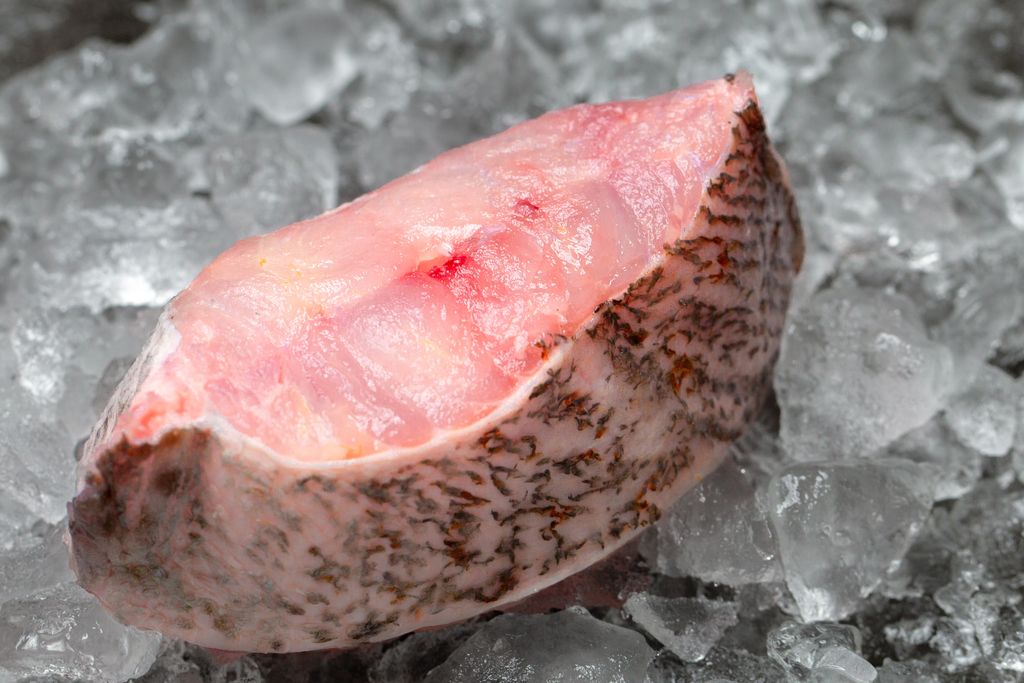 Grouper / Kerapu / 石斑 - (Block)
Product Description
Known as "Sek-Pan" locally, this is a popular fish due to it good taste and great texture. It has mild but distinct flavour and most distinct feature is a notable lack of bones. Cooked, the white meat has a very firm texture, heavy flake and remains moist.

In block-cut form, this is a good size to store in your refrigerator & is simple to whip up for a small family or for yourself.
More Details
Supply Origin: Local.

Descaled, gutted, cleaned and vacuumed packed.

Gross Weight : 200g (+/-) per piece.
Recipes
Check out this great Grouper block recipe: