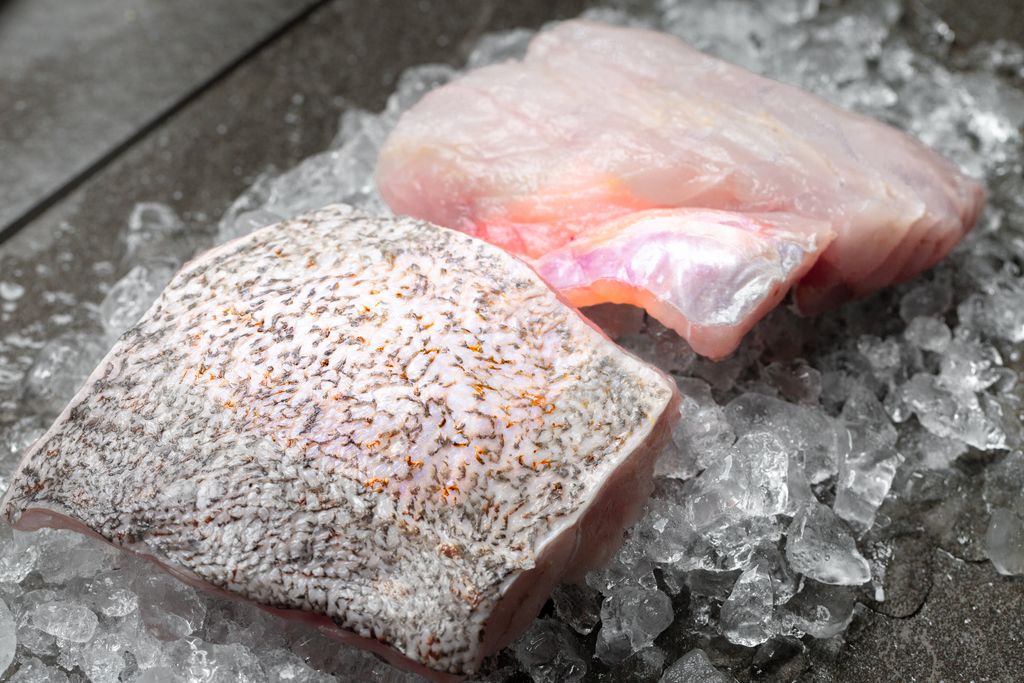 Grouper / Kerapu / 石斑 - (Fillet Cut)
Product Description
These are wild caught grouper, cut to long fillet (tail to head) for your convenience.

Grouper has a light but sweet flavour, with their soft, tender, chunky flaky texture that makes it so popular locally.

They will make excellent choice for Pan-grill or to make your own homemade premium "Fish & Chip".
More Details
Supply Origin: Local.

Descaled, gutted, cleaned and vacuumed packed.

Gross Weight : 300g (+/-) per piece.
Recipes
Check out this awesome fillet grouper recipe