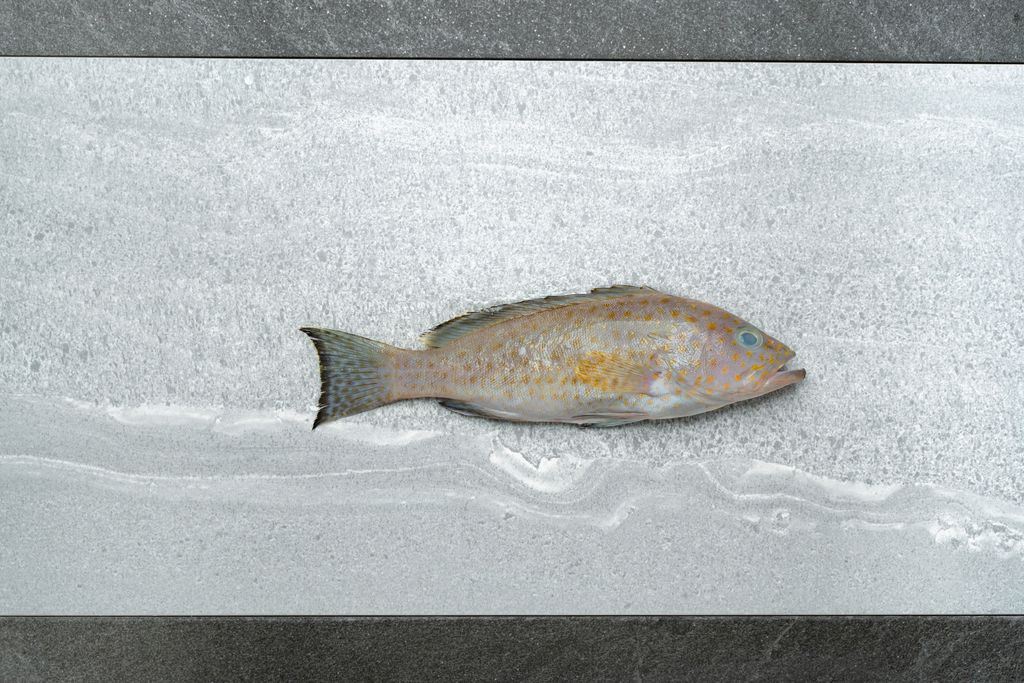 Duskytail Grouper / Kerapu Bunga / 花斑
Product Description
Just like the common Grouper, this fish has a very mild flavor (somewhere in between seabass and halibut) with a light, sweet taste and large, chunky flakes, almost like lobster or crab. As for this "Kerapu Bunga" or Duskytail Grouper it is known to have a more somewhat bouncy texture than the common grouper.
More Details
Supply Origin: Sungai Besar & Terengganu.

Gross Weight: 500g - 1.0kg each.

Descaled, gutted, cleaned and vacuumed packed (expect overall weight to drop by 10-20% after processing).

Note: Ordering is in Kilogram (KG), approximately 2-3 pieces.
Recipes
Check out this awesome grouper recipe

.