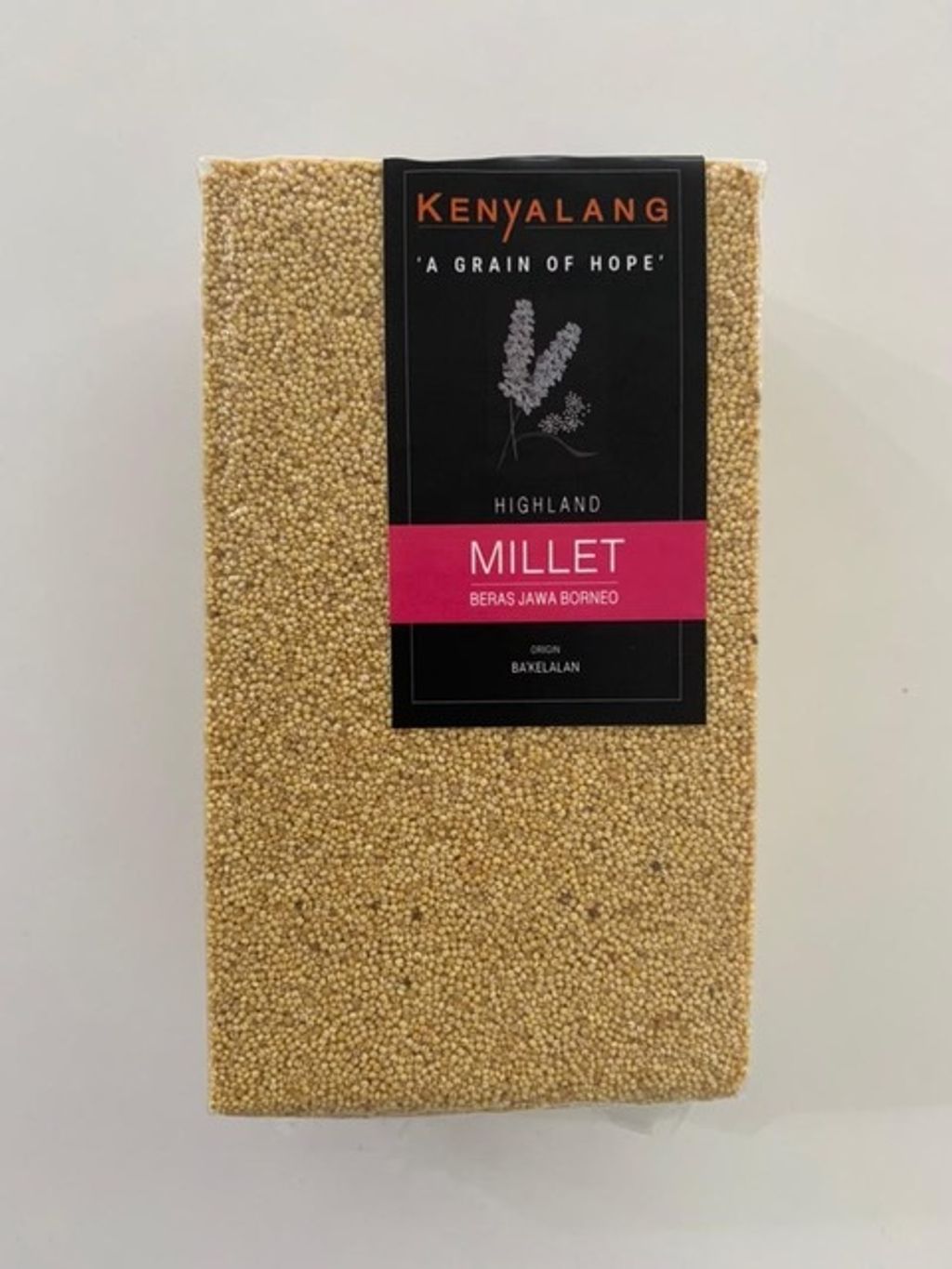 Authentic Highland Millet (500g)
Product Description
Millet is a gluten-free grain that's rich in antioxidants, soluble fiber, and protein. In particular, it may lower cholesterol and blood sugar levels. Regarded as an ancient food, it is gaining popularity in the West due to it's benefits.
Kenyalang source their millets from the Lun Bawang tribe in Ba'kelalan, Long Bawan. A village located in the cooling northern mountain range of Borneo (1,000m above sea level), away from pollutions and irrigated by clean waters from the mountain.
More Details
500g Packaging
Recipes
Check out this interesting millet recipe!