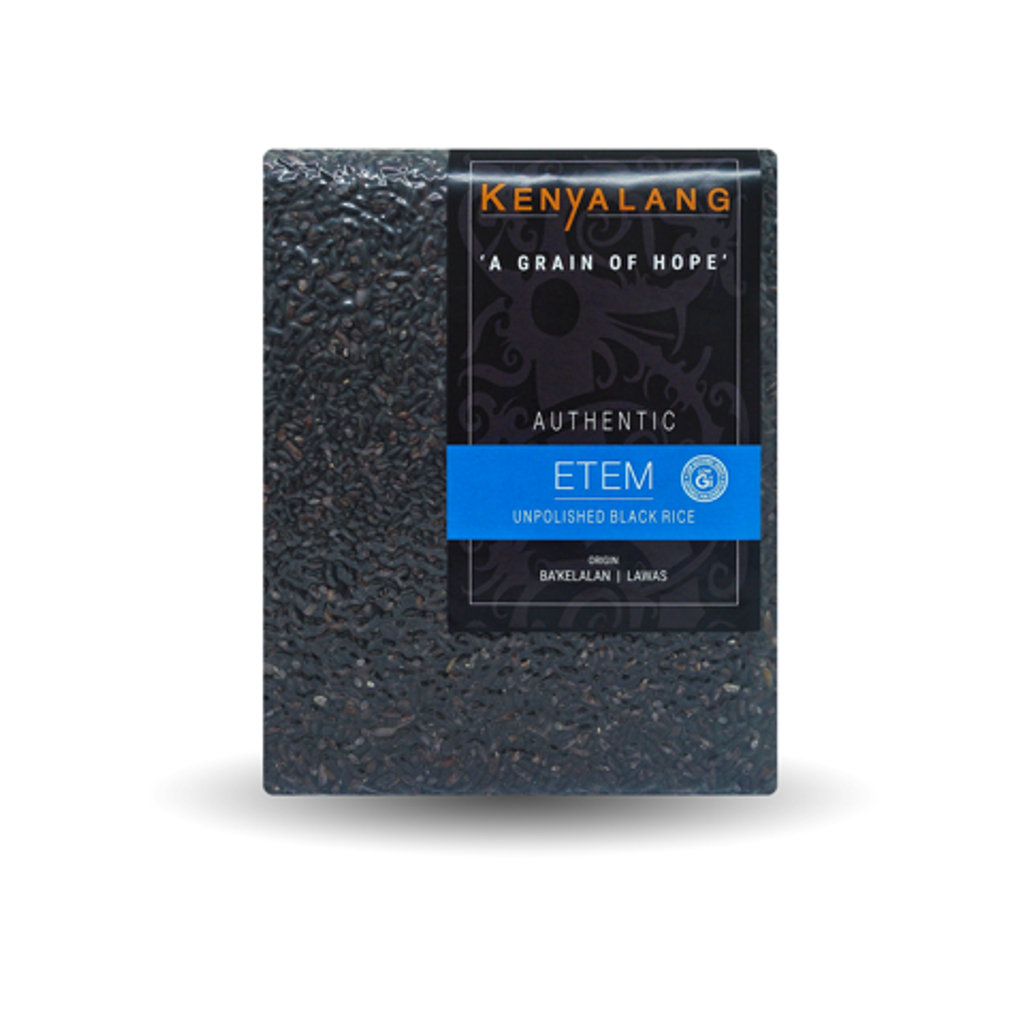 Authentic Etem Black Rice - Unpolished (1kg)
Product Description
Etem Black Rice is a fragrant, black medium-grain that is cultivated traditionally by the indigenous Lun Bawang tribe of the Borneo Highlands.
Cultivated at an elevation of 1000m above sea level, the rice field is irrigated by clean and unpolluted mountain water. Its signature black-purple color exist naturally due to the high anti-oxidant property known as anthocyanin found in the outermost layer of the grain , which is known to be able to reduce the level of free radicals in the body system.
The Etem Black Rice is left unpolished to retain 100% of its nutrients and health values. The rice texture is aromatic with a mild nutty flavor and chewy texture when cooked.
More Details
1kg Packaging
Recipes