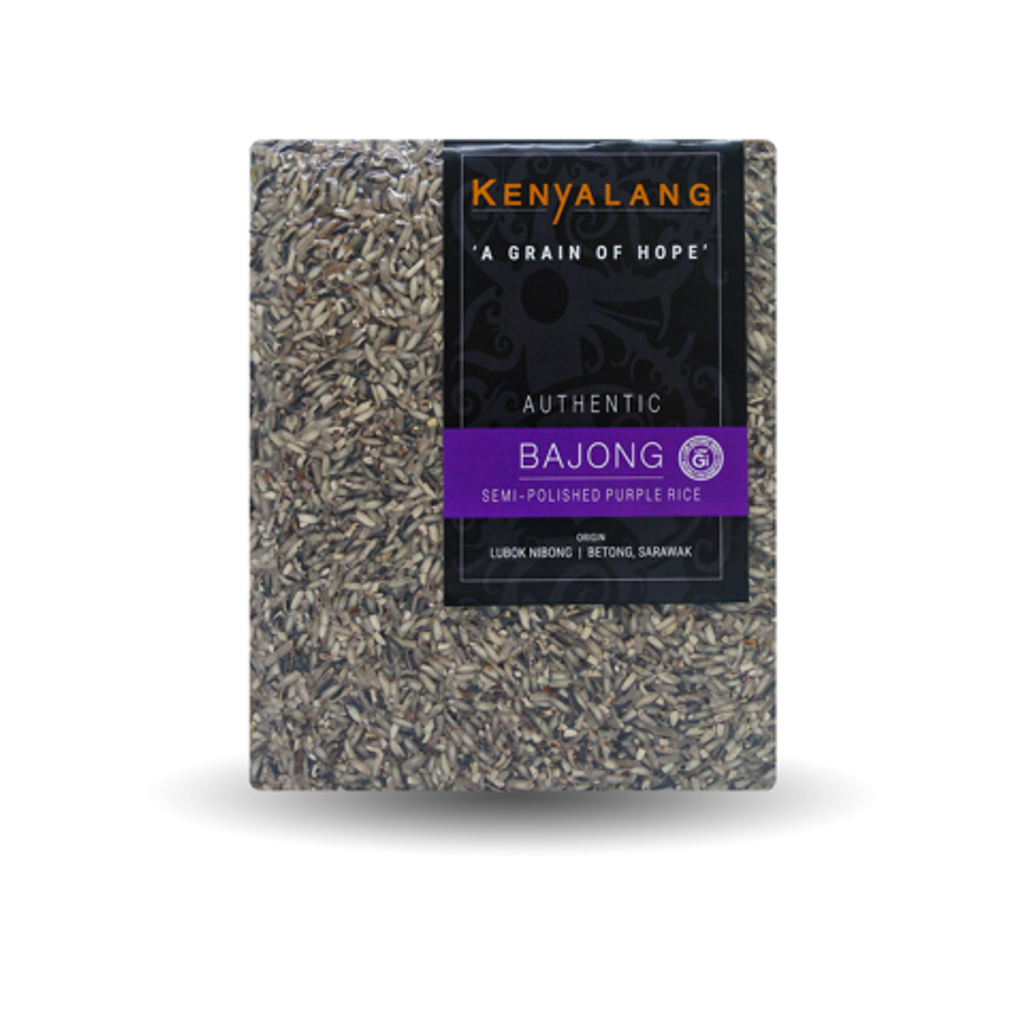 Authentic Bajong - Semi Polished (1kg)
Product Description
Bajong Purple Rice is a dark purple, medium-grain from the traditional paddy fields of Lubok Nibong in the Betong Division of Sarawak. The rice plant is tall and is usually irrigated by rainwater for cultivation.
It is also awarded with a Geographical Indication (GI) status. The distinctive purple hue of the Bajong rice comes naturally from a flavonoid called anthocyanin, which is known to be high in anti-oxidant, nutrients and is able reduce the level of free radicals in the body system.
The rice is aromatic and cooks to a soft and tender texture.
More Details
1kg Packaging
Recipes
Check out this great rice recipe!