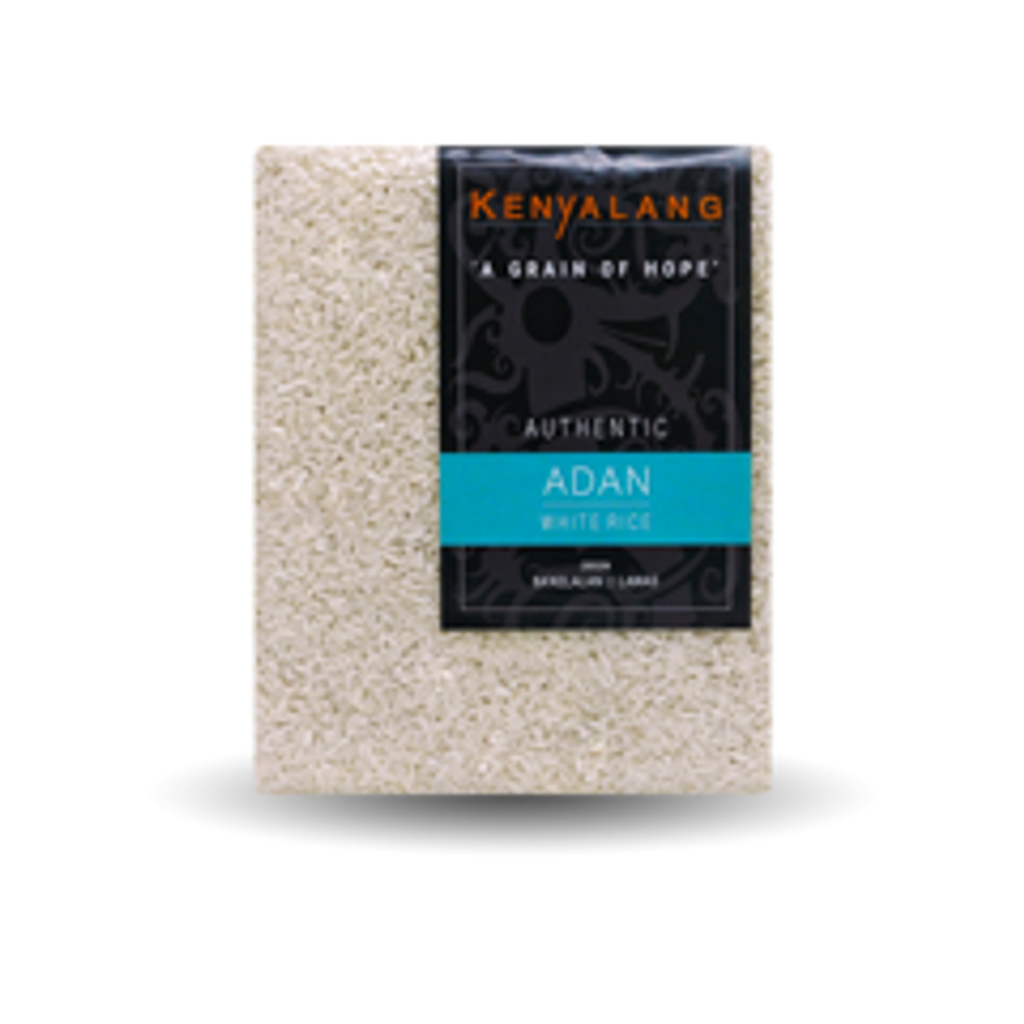 Authentic Adan White (1kg)
Product Description
Adan White Rice is an indigenous rice variety from highlands of Borneo and is cultivated at 1000m above sea level according to traditional practices by the Lun Bawang tribe in Ba'kalalan, Long Semadoh and the Kelabit tribe in Bario of northeast Borneo highlands of Sarawak.
Adan Rice takes six months to mature and cultivated once a year through traditional method, its cultivation requires special attention. Adan
White Rice is marble white in color, it has the finest grain and taste due to the elevation and clear, unpolluted water that irrigate the rice field. The rice is very aromatic, soft and slightly sticky when cooked.
More Details
1kg Packaging
Recipes