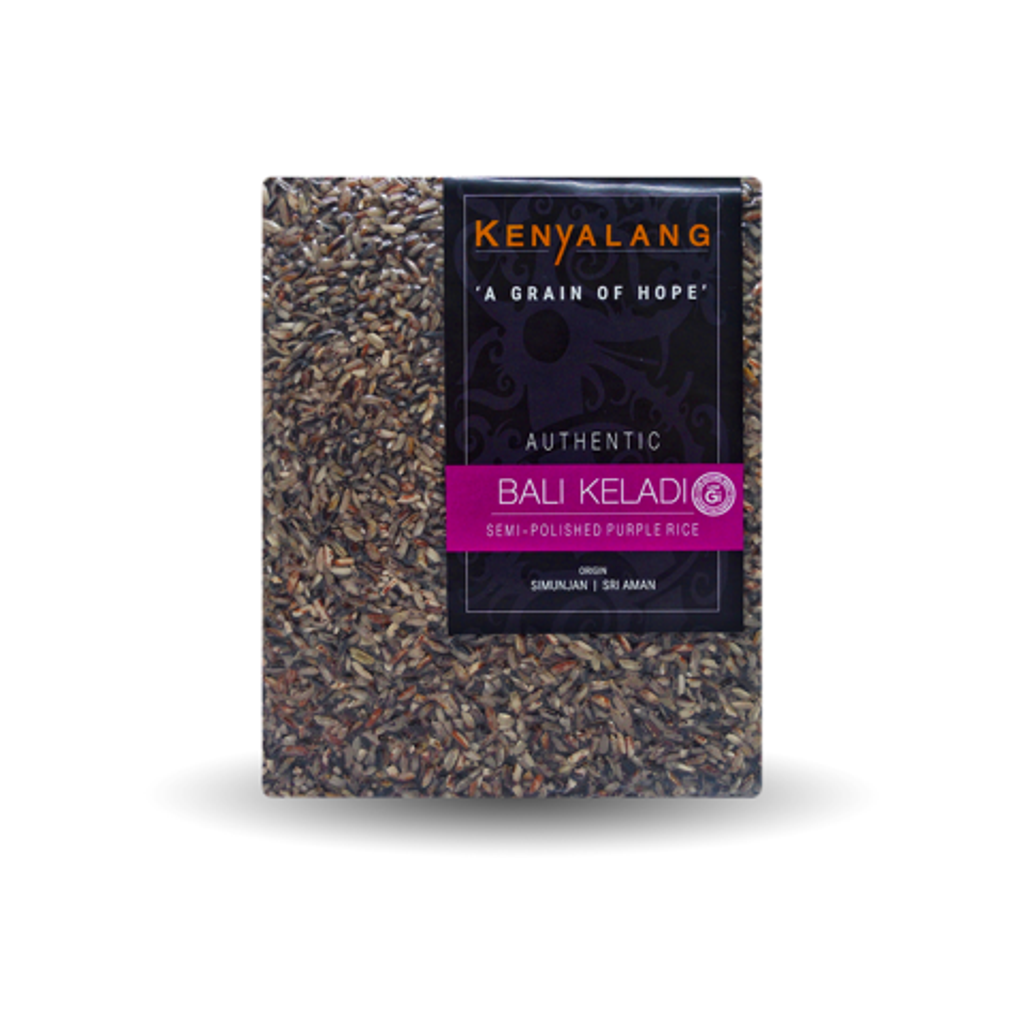 Authenthic Bali Keladi - Semi Polished (1kg)
Product Description
Bali Keladi Rice is a fragrant purple, medium-grain that is mainly produced by the traditional Iban farmers from Simunjan and Sri Aman district of Sarawak.
It is a popular indigenous rice variety of Sarawak among the locals and is commonly used in cooking porridge, vegetarian rice and in the famous local delicacy, Hakka Thunder Tea (Lui Cha).
The rice is rich in nutrients, and its colour is due naturally to the high anti-oxidant property known as anthocyanin which is able to reduce the level of free radicals in the body system. The Bali Keladi rice is aromatic, flavorful and tasty when cooked.
More Details
1kg Packaging
Recipes
Check out this rice recipe!